Our customers share their CBD experiences
Our goal is to make sure all furry friends can feel their best. Pet welfare is at the heart of everything we do, and hearing how CBD has helped improve pet's lives is everything. We've decided to collect some of our favourite testimonials here to educate more pet parents on the potential benefits of CBD for their pets.
Is CBD safe for pets?
CBD is a safe, non-intoxicating compound found in the hemp plant (Cannabis sativa). Although a relative newcomer to the pet supplement market, CBD is quickly gaining popularity. Early studies suggest that CBD can help manage a range of pet issues. Pet owners should be careful to select a high-quality product with non-detectable levels of THC.
"When we can now leave him for almost two hours"
"It has turned her into a puppy again"
"He responds to triggers differently"
What are the potential benefits of our pet products?
Although CBD and natural products is relatively new for pets, the research we have so far is promising. The benefits of these ingredients for humans are attributable to how it interacts with the endocannabinoid system (ECS). The ECS is critical for the maintenance of our general health. Like humans, animals have an ECS, which means CBD may affect them in the same way.
Potential Benefits include:
Promote calm
Support with natural sleep
Encourage mobility and joint health
Reduce common skin issues like itchiness
"When we can now leave him for almost two hours"
"After 48 hours I didn't see any lameness"
"It has turned her into a puppy again"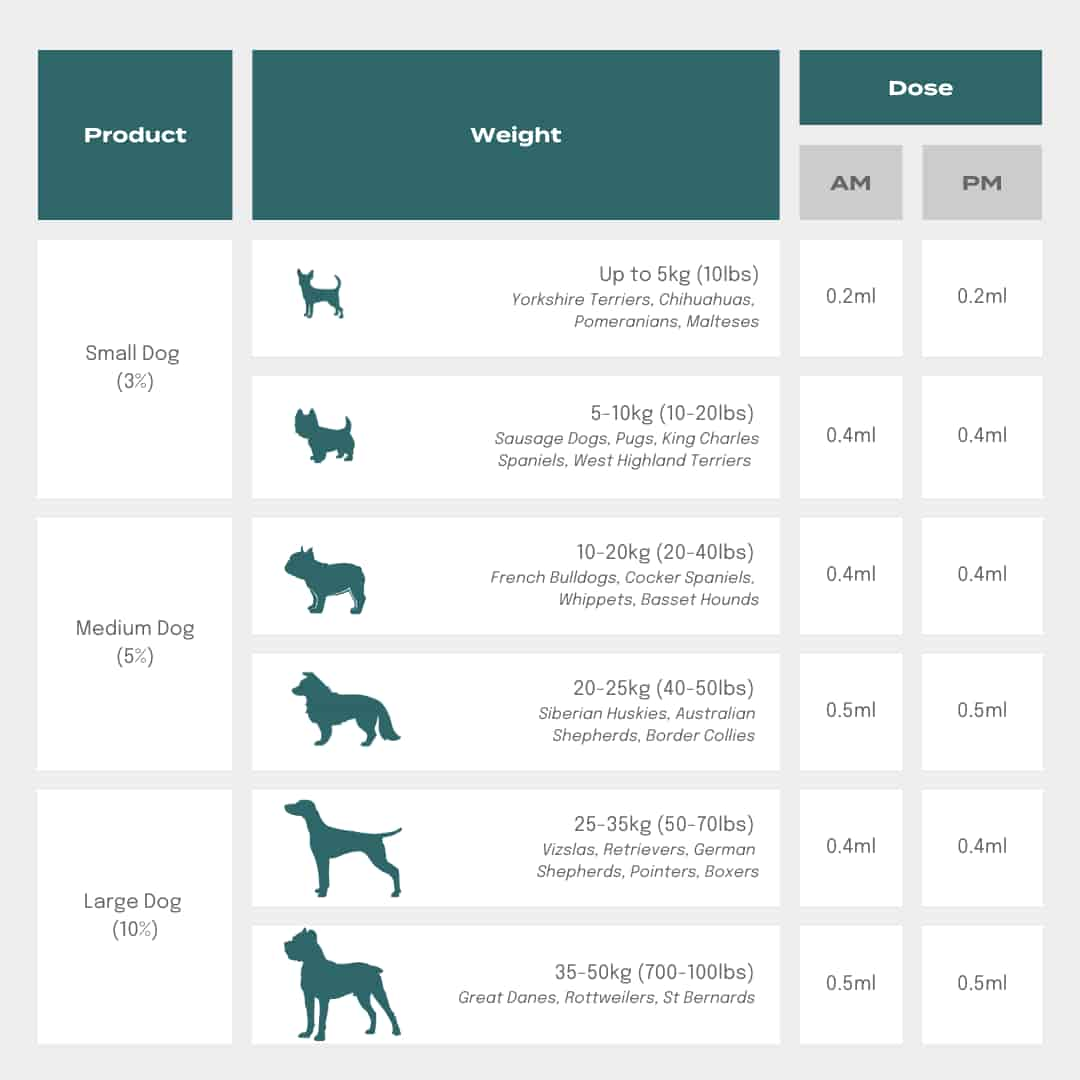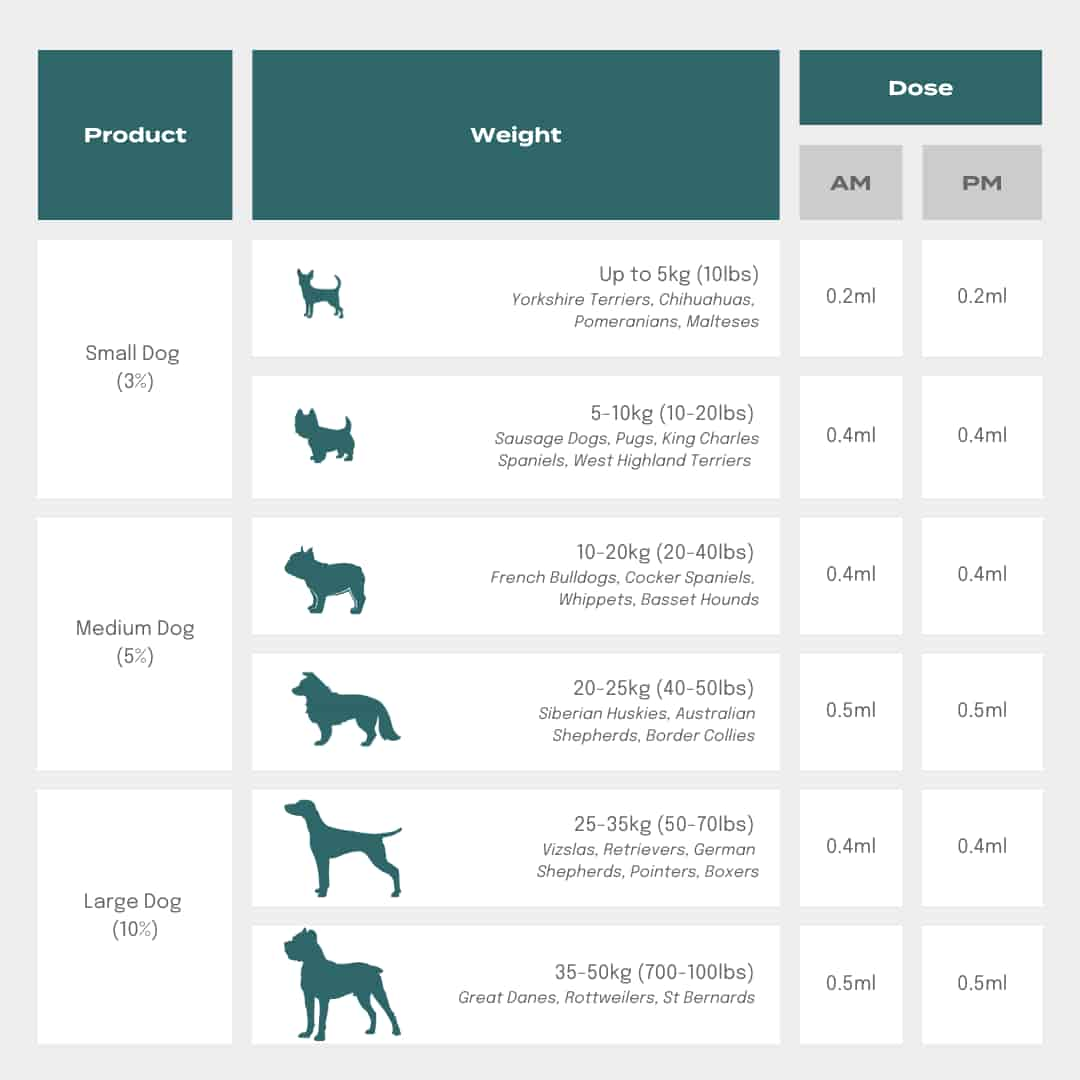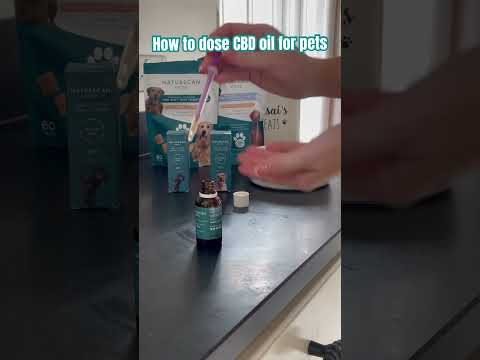 CBD Oil for Dogs
CBD Oil for Cats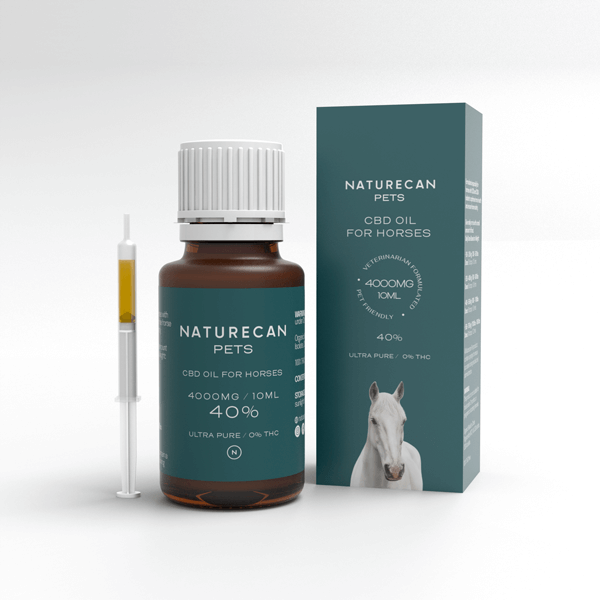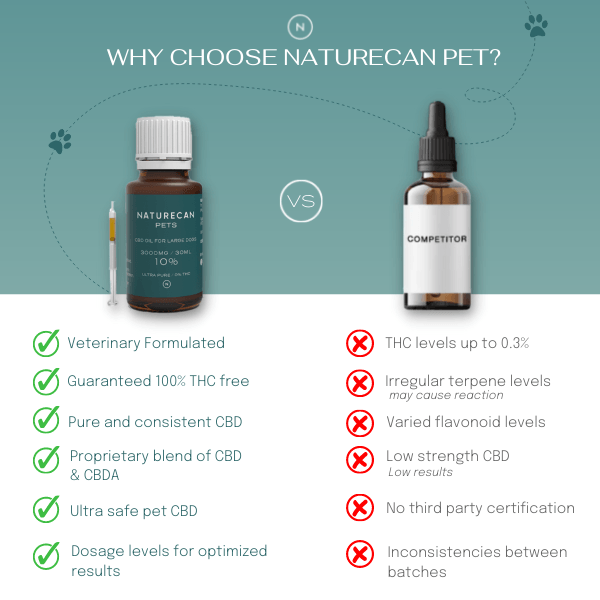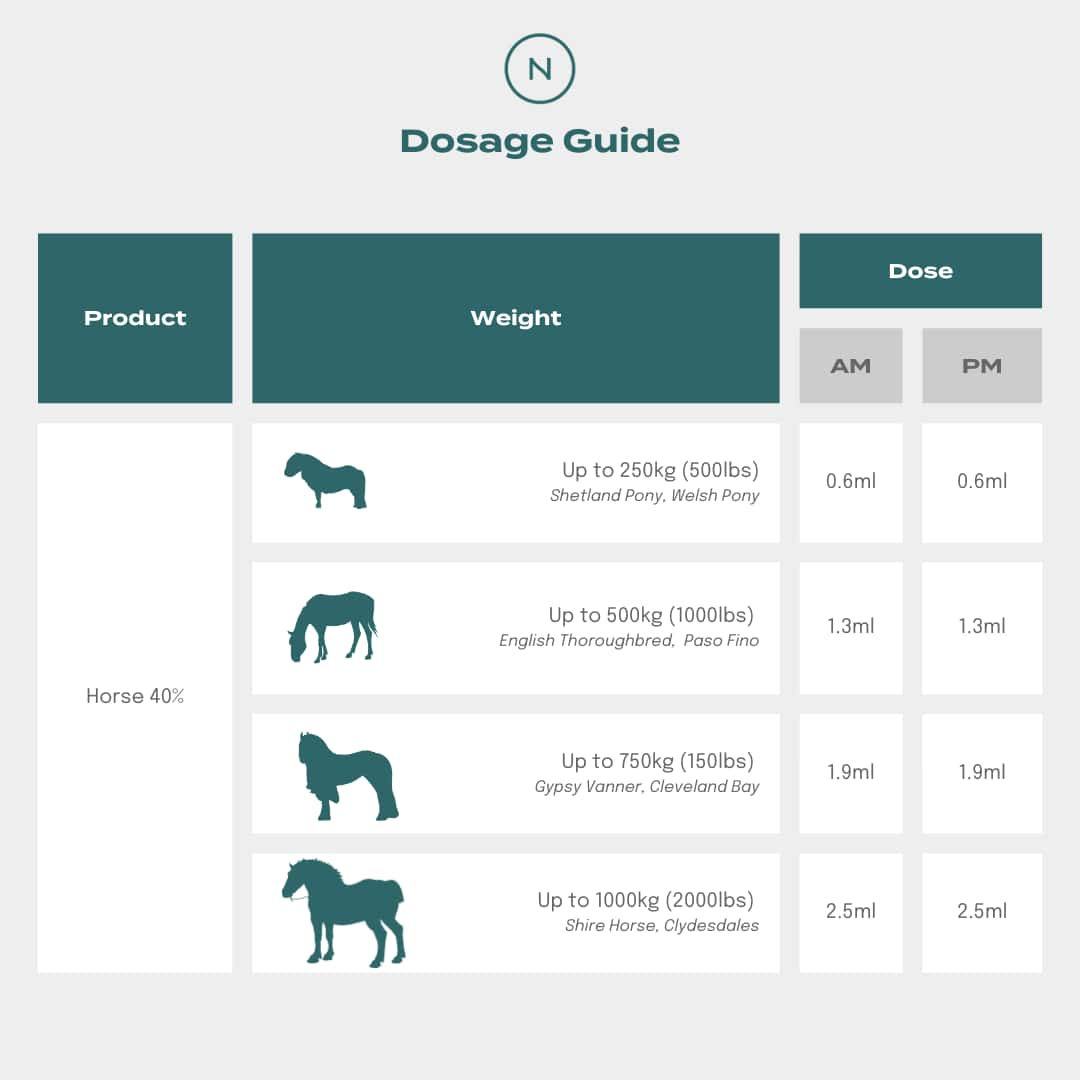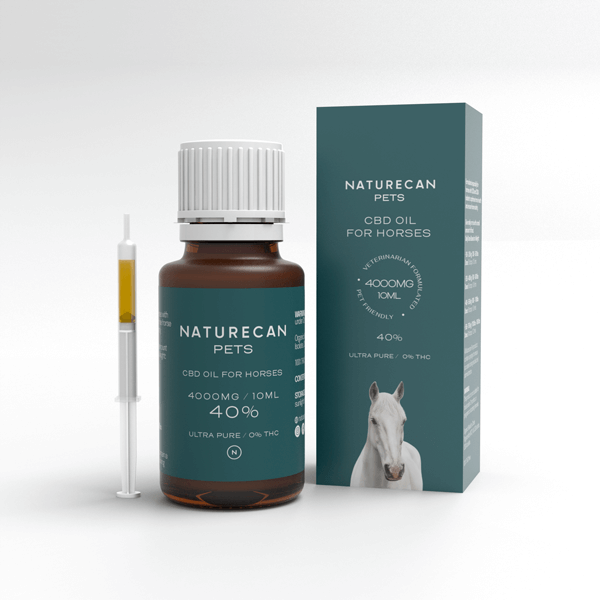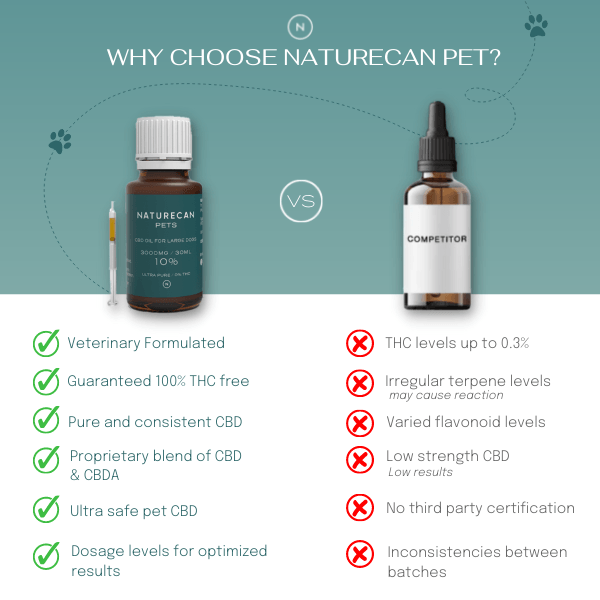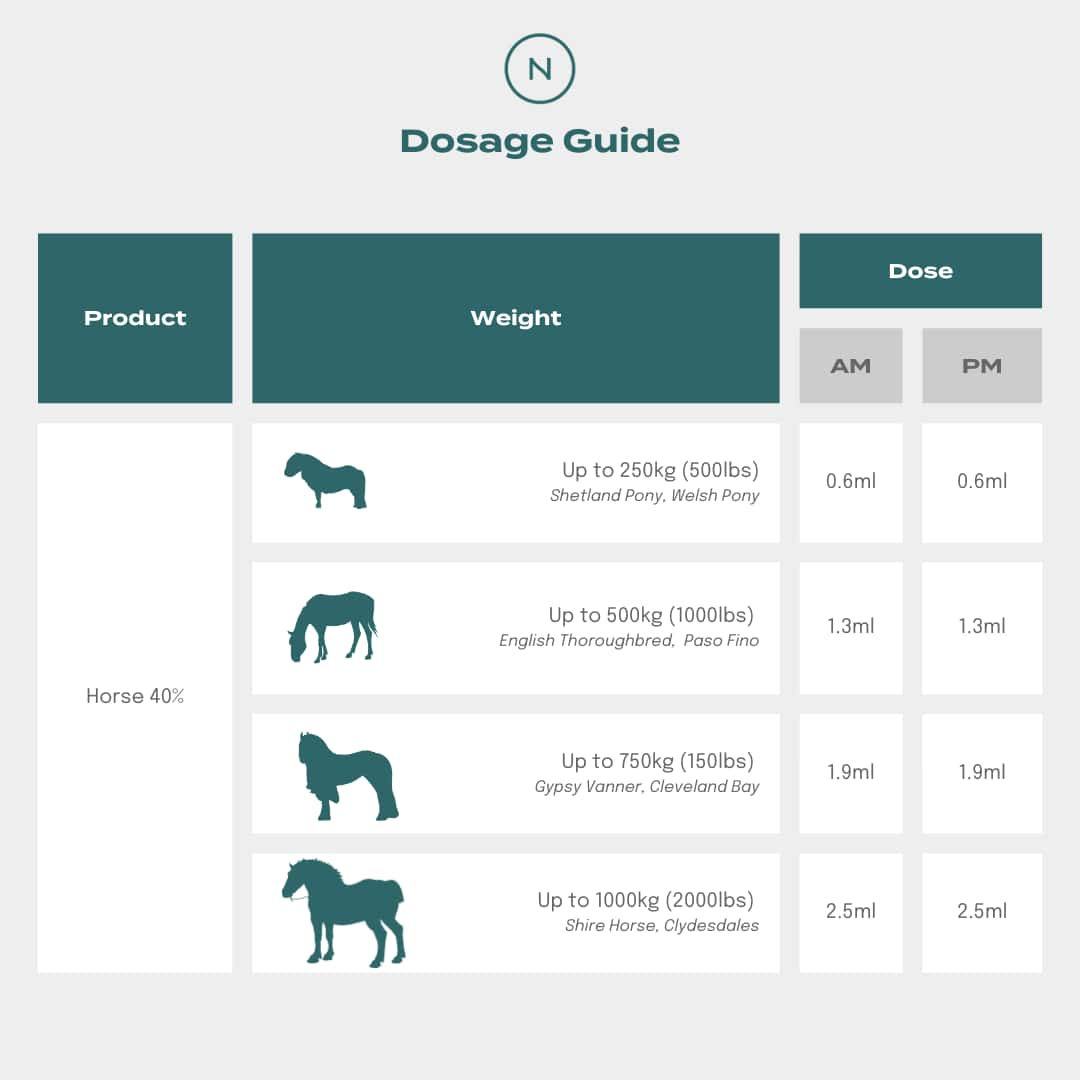 CBD Oil for Horses
CBD Dog Treats for Calm
CBD Dog Treats for Hip & Joint Support
Want to learn about dosage?
Determining the optimal dose and schedule for giving your pet CBD is critical because:
Consistent and correct dosing will allow your pet to experience the greatest possible benefit.
Doses that are too low might not help offer the needed support to yield maximum benefits
Doses that are too high might result in you overspending on products whilst offering no additional benefit.
Sometimes dosage can be confusing, particularly as it differs from brand to brand. Download our dosage guide to learn!
Want to share your experiences with CBD?

Get in touch with our team and share your experience and receive a discount off your next order.
These statements have not been evaluated by the FDA. This product is not intended to diagnose, treat, cure or prevent any disease.